IT IS active 2010 - User interface
With the usage of Ribbons in the web part action bar, navigation within the application will be easy as never before:
See the view of the customer card: With a single click on the ribbon menu "move to", you find the "Posted Invoices" where you will see the related invoices of this customer. The so-called "mouse-over effect" is appealing and guiding. As soon as you hover with the mouse over the button, it will be highlighted.
You can place ribbon based elements via configuration inside NAV, but now you can distinguish, where the elements shall be placed. You decide on a menu structure or buttons, and within the buttons you can pick from large or small icons depending on their importance for the user.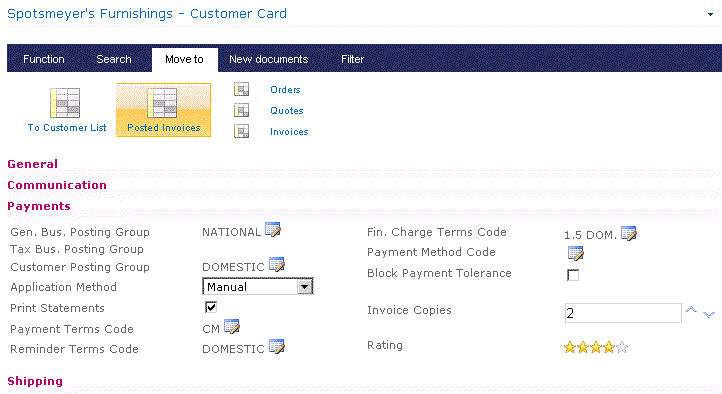 ---
Learn more about IT IS active 2010
IT IS active 2010 General Links:
IT IS active 2010 Functions in detail:
where to order
Our products are available through our licensed software partner exclusively.