IT IS Software-Partner
We are happy to do partnership with you
Since 1999 the team of the IT IS develops first-class e-business, e-commerce and internet solutions for business customers.
We are leading developer of premium software products for intranet, internet (extranet) and communication based solutions distributed by business partners. If required, project work is also offered. Our partner network is continuously expanding and counts over 90 partner worldwide.
January 2014: New Partnership with KWizCom  We are happy to announce that IT IS is now in the Partner Network of KWizCom. Here´s a short company description: Since 2005, KWizCom has provided innovative solutions and services to make SharePoint even better for over 5,000 companies worldwide. KWizCom's solutions and services expand Microsoft SharePoint out-of-the-box capabilities, streamline workflow, maximize efficiency and enhance over-all productivity for hundreds of thousands of users.
Your advantages by subscribing with IT IS Software-Partner
Become a member of the IT IS Software Partner program and take advantage of our unique offers that are designed to raise your competitive edge. Get the IS Software Partner status and take advantage of a strong partnership!
A central user verification will give you access to all of our software products. One low annual fee is your path to virtually limitless opportunities to expand your portfolio in a simple yet powerful way - for example with our latest product IT IS mobiligence, the offline client for Microsoft Dynamics NAV. Or with IT IS ENBEX, the program interface for electronic data exchange.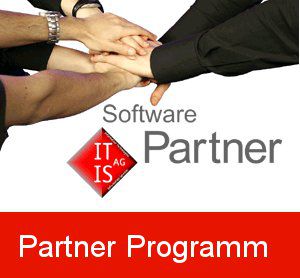 An overview of the advantages of IT IS SP
Write one or two short sections describing your products and services. To be successful, the content for your readers should be very interesting.
Start with the customers - find out what he wants and inform them on the subject.
New clients through our lead program
Preferred supply with information around new products
Timely equipping with product demos
Access to insider information about our products
Four free support calls with altogether 2 hours of processing time
Access to free marketing material about all our products using the partner portal