Keine Veranstaltung gefunden
Odoo Experience 2015
Rückblick der letzten
Odoo Experience in Brüssel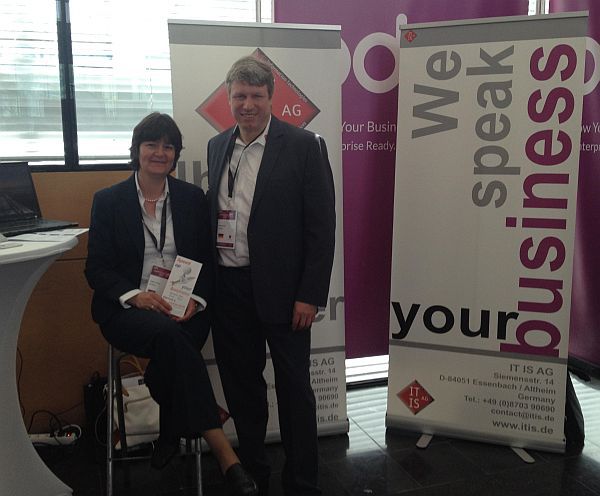 Speed up your businness
We are happy about a successful Odoo Experience 2015 in Brussels.
With the slogan "Speed up your business" we presented our apps for Odoo and offered a partnership to interessted companies. We are very pleased that we have signed the first partnership agreements during the Experience already and that there was a big interest regarding our enhancements for Odoo.
Our app for document management with Odoo and Alfresco was requested most. We had a lot of live demos for this module to give an overview on the implemented functionalities and answer questions.
Interested in our apps?
Learn more about IT IS Apps
If you want to use our apps for you own Odoo of if you want to become our partner - please do not hesitate to contact us! We are happy to help!
Send message
Odoo Community
It is always nice to meet the community of Odoo and talk to other professionals. We had the chance to learn more about Odoo in a number of workshops and presentations.
Wir freuen uns bereits auf die odoo experience 2016!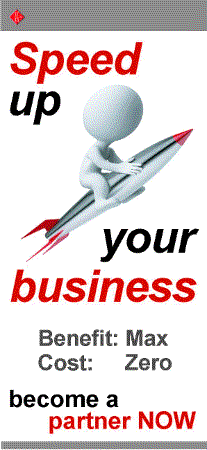 Become a IT IS Odoo Software Partner
The IT IS AG creates innovative and time-saving solutions with great benefit and easy handling. 
We develop our solutions to give the users better performance and new functionalities.. 
Get our Odoo-Apps and solutions ready for installation.
We offer you our partnership for direct sales of our Odoo-Apps
with a number of advantages:

• Free product training and certification
• Update guarantee on all our Odoo-Apps
• Access to our IT IS Software Partner Portal where you can find the latest Apps
• Unlimited and free software use in your own Odoo
• Profitable sales commission
• No costs for the partnership and sales activity
 
Benefit from our innovations and be part of our team!
We can win together! Contact us!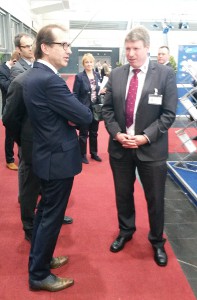 Crowds at the CeBIT 2015 in Hannover
We are delighted to report about the large crowds and the big
interest at our booth.
It was a special honor, to welcome our Minister of Transport, Alexander Dobrindt at our booth.
We were happy to be available for other clients too until Friday at Hall 9 - booth A40.
We were very pleased to have the opportunity to have an exciting and informative technical discussion about our IT IS solutions and products with the representative Prime Minister and Bavarian Minister of Ecomonic Affairs, Ilse Aigner.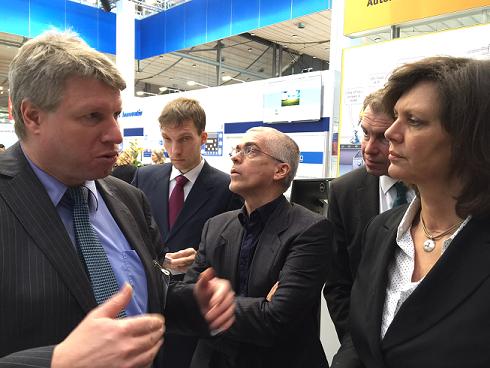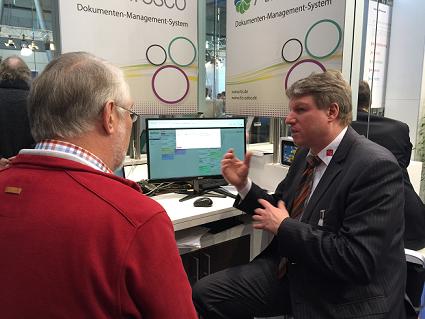 Also the general interest in our open source solutions for Odoo and Alfresco exceeded our expectations. In many talks we were able to introduce visitors the advantages of our products.
If you are also interested in our solutions, please do not hesitate to contact us. We are happy to help!
Ein Besuch bei unseren Freunden von Odoo war uns natürlich eine Freude. Gearbeitet, gesprochen, überzeugt - das ist die Nachricht des Tages, und am Feierabend, tja, da wird das gemacht, wofür ein Feier-Abend da ist.